Sounds a bit too much? Not really.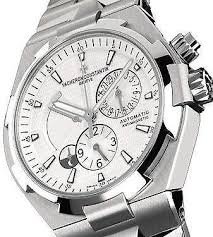 Watches are to a man as jewellery is to women. So, like how women match their accessories with their outfits, it also makes sense that men should wear the appropriate type of watch for different occasions. Wearing a watch can help complete one's look when wearing certain attires, but it could also stand out too much if not properly coordinated. The best wrist watches are the ones that are simple, yet sophisticated and have a classic look. And since men wear limited accessories on them, it can also be a reflection of one's personality.
Most men prefer to own more than one watch, so they can wear the appropriate timepiece to complement their outfit, which more often than not is worn to fit the occasion. That said, there are also guidelines on how to further enhance your look given the type of outfit you plan to wear. Here are some of the things to consider when you plan to shop for luxury watches in Dubai.
Watch Categories
Not counting gadget watches, here are five categories of wrist watches that most men own:
Dress watches – a watch with a plain face and no added complications. Best worn for formal events, they only show hours, minutes, seconds, and maybe the date (though the most formal ones tend not to). Good examples for this type are Blancpain and

Vacheron Constantin luxury watches

.
Diver watches – designed for underwater diving, these are normally considered as work watches, as they are sturdy and are water-resistant for a minimum of 100 meters. While it may not be the best fit for black tie affairs, it is a handy accessory for business formal attires and such.
Chrono / Sports watches – not exactly formal, but they can be quite classy and sophisticated when worn with the right business casual outfit. These are usually worn by men who are into the active lifestyle, as they have features like odometers, pulse monitors, or compasses that can help when they're out there exploring or breaking a sweat.
Pilot watches – the distinguishing features of a pilot watch are the simplicity of its design, and a rather large diameter of the timepiece itself. But those serve a certain function as these watches are designed to be easily read. Originally worn over a pilot's jacket, they are made with a large crown so as to make it easier to operate while wearing gloves.
Field Watches – these watches are versatile timepieces that can withstand the shock and dirt of active duty. Often used during the war, it can be easily synchronized by infantryman in order to time coordinated attacks in the battle. The design might seem simple, but then this watch is worn more for function rather than looks.
Analog or Digital
Going to a black tie event? It might be best to go with an Analog watch. Analog watches are the ones with the hour and minute hands, as well as markers for a 12-hour display. These watches are considered classic and more formal, and are best for business meetings, formal events, or if you want to impress your date.
Digital watches, on the other hand, are more suited for casual attires. While it could still work, it might look awkward you're wearing a formal Analog dress watch with a super casual shirt and jeans.
These are just for choosing what type of watch to wear for which attire. The next step is matching your watch's aesthetics with your outfit.