Do you want to know your proficiency in German language? This foreign language proficiency scale of Common European Reference Framework (CEFR) can help you.
The CEFR has included six abbreviations in the scale. It seeks to determine the proficiency of people across the Europe in any foreign language. These abbreviations include A1, A2, B1, B2, C1 and C2. Let's discuss each of them.
Level A – The Basic User
Level A1 – Breakthrough (aka beginner)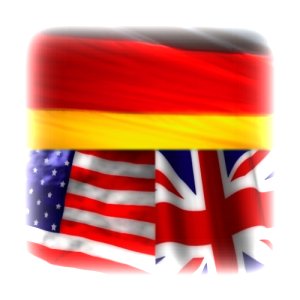 In this level, the person can already understand and correctly use common words, phrases and expressions. The person can introduce him/herself in German; can state his/her address, work, age and other common personal information.
This level assumes that the language user will often need help or assistance from native speakers. Some of them also seek help from German translation Dubai providers if they need to work on German videos, files or recordings.
Level A2 –Waystage (aka elementary)
A little higher than the A1, in this level of language proficiency, the person can converse about normal daily topics such as geography, shopping, personal and family details and employment. The person can also answer basic questions provided that the one who communicates with him/her talks slowly and clearly. He/she can describe in simple manner his/her needs at the moment.
Level B – The Independent User
B1 – Threshold (aka intermediate)
This kind of user can already reason out and explain things related to school, work, hopes, experiences, dreams, opinion and traveling using the German language or any other language he/she is trying to use. Usually, he/she does not need as much help from native speakers although he might still need some assistance in terms of grammar, slang usage, idiomatic words, and variation of meanings.
B2 – Vantage (aka upper intermediate)
This user can comprehend the meanings behind complex words, abstract topics and other technical issues such as politics and world view. He/she can already speak fluently and spontaneously with little to no assistance. On the other hand, he/she can clearly write about common subjects with little grammatical error.
Level C – The Proficient User
Level C1 – Effective Operational Proficiency (aka advanced)
This level of user is considered advanced in both speaking and writing the foreign language. He/she determines the meanings behind complex sentences and can present his/her thoughts spontaneously, even with vague topics. He/she can read and understand books and other files written in the foreign language.
Level C2 – Mastery (aka proficient)
This kind of user can easily understand almost everything said or written in German or the foreign language. He/she can even make a summary about books, arguments, movies or presentations that he/she has read or watched using the language. He/she can speak and write his thoughts precisely and very fluently, without any correction. In fact, many people would mistake him as a native speaker.
Were you able to determine the level of your German proficiency?  In case you need help in translating German to English or to other language, don't hesitate to call a legal translation services Dubai provider. Kindly contact us for more information.