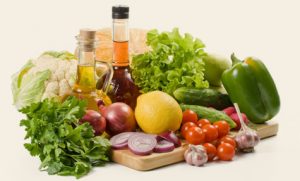 We are living in a fast-paced environment and time is of the essence. With obligations that we need to fulfil and responsibilities that we need to attend to, we are sacrificing some facets in our daily lives like going to the grocery store. Shoppers are getting little time to shop for their basic needs since they are always in a hurry.
The rise of e-commerce and online grocery store helped solved these problems and became the consumers' partner when it comes to grocery shopping. We can just open our laptops and mobile devices to purchase groceries and pay them with just one click. But with so many sites offering the same services, how can you be sure that you have the right online grocery partner? Check out these tips to know how you can choose the right online grocery store for you.
Make a review of your purchases.
There are online grocery stores that are selling specific products and items, but there are e-commerce sites that are basically offering anything. To know what kind of online shopping store you need, check out your groceries. What are the items that you usually buy in the grocery? From there you can determine whether to go with general merchandisers or specialist sellers.
List more than one partner
More often than not, you will find the items you need from a different store, so be a member of a few online grocery stores and include a few specialist stores on your list. It will save you the trip to a brick and mortar grocery store if you cannot find these items you want online.
Be cautious
Since you are dealing online, it would be best to double check if an online store is legit and accredited. Read the reviews and study their sites. If necessary, check their partners and the services they are offering. It is also important to know what payment methods they use and how secure their site is.
Check the Return and Refund policy
Online shoppers always complain about the return and refund policy of their partner stores. Before you become a member, be sure that your online grocery store has a clear Return and Refund policy. Visit the website and know the terms. In the event that you need to return something or you need to ask for refund, you will know the requirements that you need to comply with.
These are just a few things that you need to check before you choose your online grocery store. Do not be afraid to try one out as it can provide you with lots of advantages but be sure that you are dealing with a legal and trusted one to avoid any online shopping hassle.