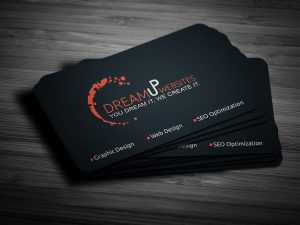 Always have a few business cards with you.
This is very basic, but often overlooked. You should always have a few business cards with you. Not only at work. Not only at conferences. Not only in settings and situations where you expect to give some away. You will never know when and where you would get a chance encounter with people who might be interested in your service, your business, or your brand.
Pro Tip: Always have a few business cards in your wallet, in all your bags, and in your car.
Always keep your business cards in good condition.
Your business cards are extensions of you, your business, or your brand. As such, they can greatly impact how people would initially see you and how you do business. Having dog ears, crumples, stains, or smudges on your business cards can negatively affect people's first impressions of you and might actually discourage them from doing any business with you in the future.
Pro Tip: Keep your business cards in a durable and secure card case. It would protect your cards from crumples and stains.
Don't distribute your business cards as you would fliers.
Business cards are not supposed to be as dispensable as fliers; they hold almost the same gravitas as your resume. They are not for anyone and everyone. They are for particular people you have already networked with or are planning to network with. They are for superiors, colleagues, collaborators, and clients.
Hand your business cards with respect.
Again, your business card is not a flier. Follow these simple guidelines to hand out your business cards with respect:
Give out your business card after you have networked and built some rapport with the receiver. Don't just give it at the very start of your encounter.
Always ask permission. "Do you mind if I give you my business card?" Don't just force you business cards on people. You can only opt out of this if the receiver asked for your business card first.
Give your card facing up and already oriented to the receiver. The receiver shouldn't have to turn your card to read it.
After giving your business card, ask for the receiver's business card in return. Upon receipt, look at their card. Compliment. This shows them your respect and interest.
For more information about business card design and etiquette, just this website:  bradford-adv.com They are also my go to guys whenever I need to print business cards in Dubai.